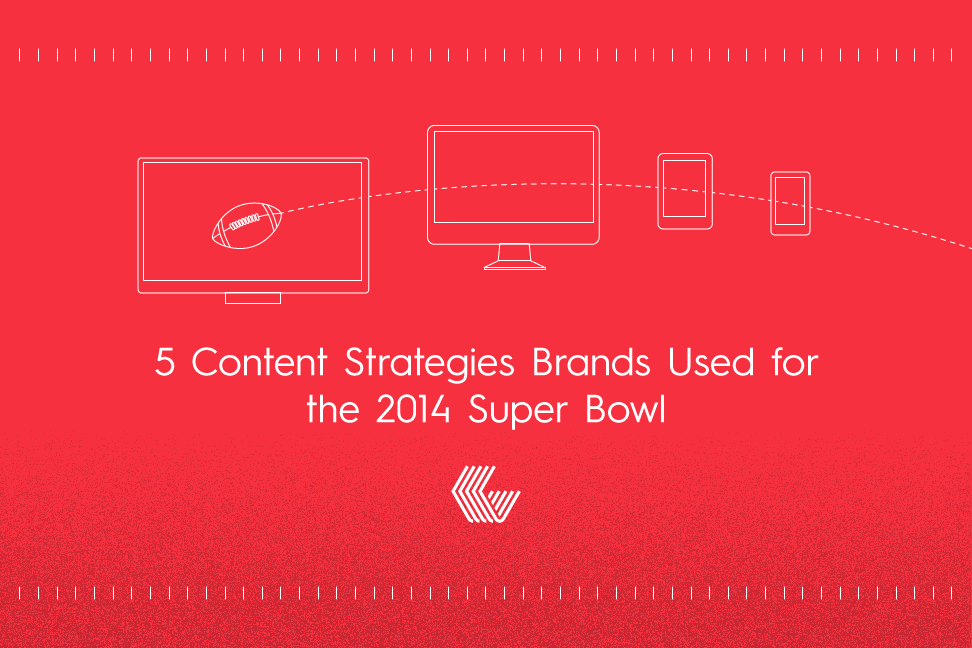 While Super Bowl ad hype is predictable as ever, this year's game saw a marked increase in a relatively new trend: brands removing the surprise and releasing their content online in the days leading up to the big game. In an effort to maximize the exposure of the most high-profile media of the year, marketers utilized new content strategies to reach their audience online.
By the time the commercials actually aired, consumers were already inundated with content in the form of trailers, full releases, extended cuts and behind-the-scenes recaps, as more evidence of the blending of traditional and new media. Roughly half of the brands released full spots and related content beforehand, garnering millions of views and making the final airing seem almost secondary to the buzz preceding it.
Here are five content strategies brands used in the 2014 Super Bowl.
1) Involving the Online Audience
For the eighth year in a row, Doritos ran its "Crash the Super Bowl" contest, inviting consumers to submit homemade ads online for a chance to air during the Super Bowl and encouraging viewers to vote for the final winners. This is a great example of creating an online community to share the excitement—long before the actual game.
2) Releasing Additional Media
Bud Light's multi-part "Ian Up For Whatever" spot was an ambitious project that required multiple elements—all of which we got to see beforehand. Teasers, extended cuts, and behind-the-scenes videos let viewers immerse themselves in the project, driving traffic and conversions for Bud Light.
3) Capitalizing on Internet Humor
The influence of silly, absurdist Internet humor was evident in many spots, from Ellen DeGeneres in a bizarro fairytale for Beats Music to rainbows flying out of Volkswagen engineers' butts. But Volkswagen took it to the next level with its Internet-ifier 5000 viewer, which allows viewers to watch the spot with cats, babies and sharks superimposed over the actors. This is a fantastic way to show off brand voice and remain relevant to Internet-savvy consumers.
4) Using Multiple Platforms
Dannon Oikos Greek Yogurt capitalized on '90s nostalgia for millennials, featuring a Full House reunion of John Stamos, Bob Saget and Dave Coulier. But the TV spot wasn't their only appearance; the threesome further promoted the spot by appearing in a Late Night with Jimmy Fallon sketch and Reddit AMA, leveraging multiple platforms to reach as many consumers as possible.
5) Not Buying at All
Newcastle Brown Ale proved that you can leverage digital to capitalize on the buzz—without even buying a spot in the Super Bowl. The brilliant "If We Made It" campaign mocked the ad hype, featuring a blitz of fake behind-the-scenes videos, fake focus group tests, fake trailers—even Newcastle's interpretations of actual Super Bowl ads this year. We expect to see more of this type of meta marketing in this year.
LOOKING FOR HELP WITH YOUR CONTENT STRATEGY? LET'S CHAT.